Vote for Juliet – Round 2 on Buzzsugar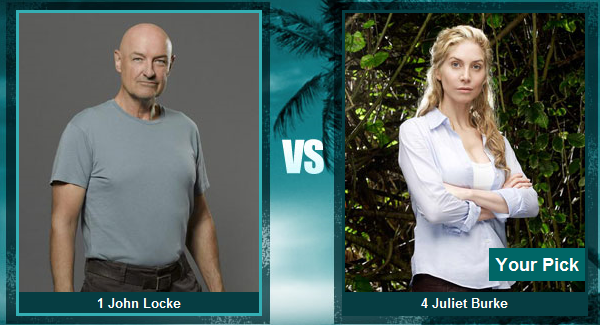 Vote here, guys! Remember to be logged!Spread the word!
Last week I let the games begin as you all began voting for the best Lost character of all time, and now we're moving on to the next round of competition. Your votes have eliminated half of the competitors, which means the matchups are hotter (and tougher) than ever! The next round will begin on Friday morning, so make your picks now! If you need an added incentive, we're giving away a sweet prize package including Lost: The Complete Collection DVDs, a Lost viewing party kit, Dharma pint glasses and patches, and much more! It's the perfect prize for the ultimate fan. All you have to do is click here to start making your round two picks.

With every round you complete, you will be entered to win the Lost grand prize package — so you have five chances to enter! The winner will ultimately be selected randomly from the pool of users who completed each round and will be announced after the bracket ends in May. You must be logged in to your OnSugar account in order for your entry to be counted. Log in or register here and click here for the full list of rules. Need to catch up on the current season? Watch full episodes of Lost here! Good luck.
Thanks Cris!